About The Snapper – The Snapper (former Happy Snapper) is a true Khao Lak original.
It was established by Pitak in 2002 and soon after became one of the best music venues in town.
Back then, Khao Lak was quickly earning a decent reputation as a quieter, alternative destination to Phuket Island which was already becoming crowded and over developed.
The timing was perfect for Pitak to bring live music and a decent nightlife venue to the town.
Though Khao Lak has changed over the last one and a half decades, one thing still remains the same, you will find Pitak rocking the town with his resident Snapper Brothers Band most nights of the week during the high season.
If you enjoy live music or even just a lively, fun night out then The Snapper is the place for you.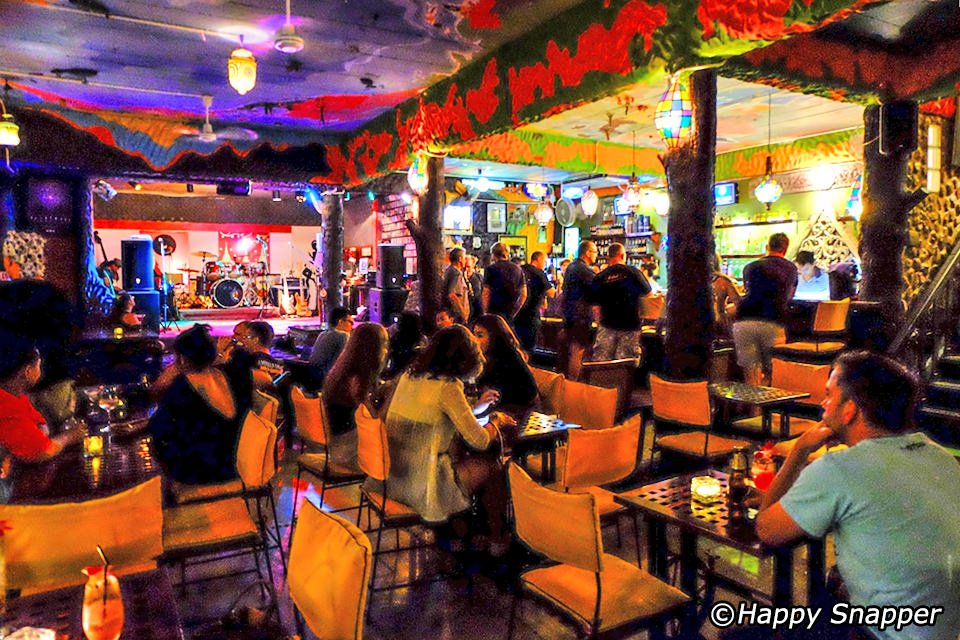 Whatever you are into, whether it be Soul, Funk, R n B, Reggae, Pop, Rock or even Punk The Snapper is playing it.
Why not pop by and see what all the fuss is about.
Since 2002…